When we started SheeldMarket back in 2019, it was based on two clear beliefs.
First, that in amongst the scams and subterfuge that had become prevalent in the cryptocurrency space, there was an opportunity for a trusted player.
And second, that institutional investors badly needed a way to legitimately access this new financial opportunity, and required a crypto-native partner to work with.
So far, both have proven to be true. We are now on the path to building a successful company, with a product that our customers love. It's led us to two funding rounds in two years, and impressive growth.
Nevertheless, as a leadership team we still felt that some things were limiting us. And that with some work, there was an opportunity to accelerate our growth.
To do that we've had to address some important points, and find answers to some major questions.
How could we more clearly articulate the value we provide our customers?
How could we tap into the emotional side of trading, not solely hero rational benefits?
How could we radically differentiate ourselves from our competitors?
These are challenges that stem from the core of the business and lie at the heart of how our brand is perceived.
So for the past six months, we've been working with the brand consultancy GoodLove to answer these questions together, and power the next phase of the company's development.

We are excited to announce that, as of today, SheeldMarket is now Aplo.

The new name reflects a simpler, more focussed expression of the value we offer: that we provide institutional investors with unrivaled access to the crypto universe.

There are two key components that are touched on in that idea:
That, fundamentally, we are an access point for professional investors. This has been the inspiration for our new look and feel, with the portal device used as a visual metaphor.
That we offer the broadest array of currencies and the most advanced investment tools. This is, and always will be, a critical part of our product offering.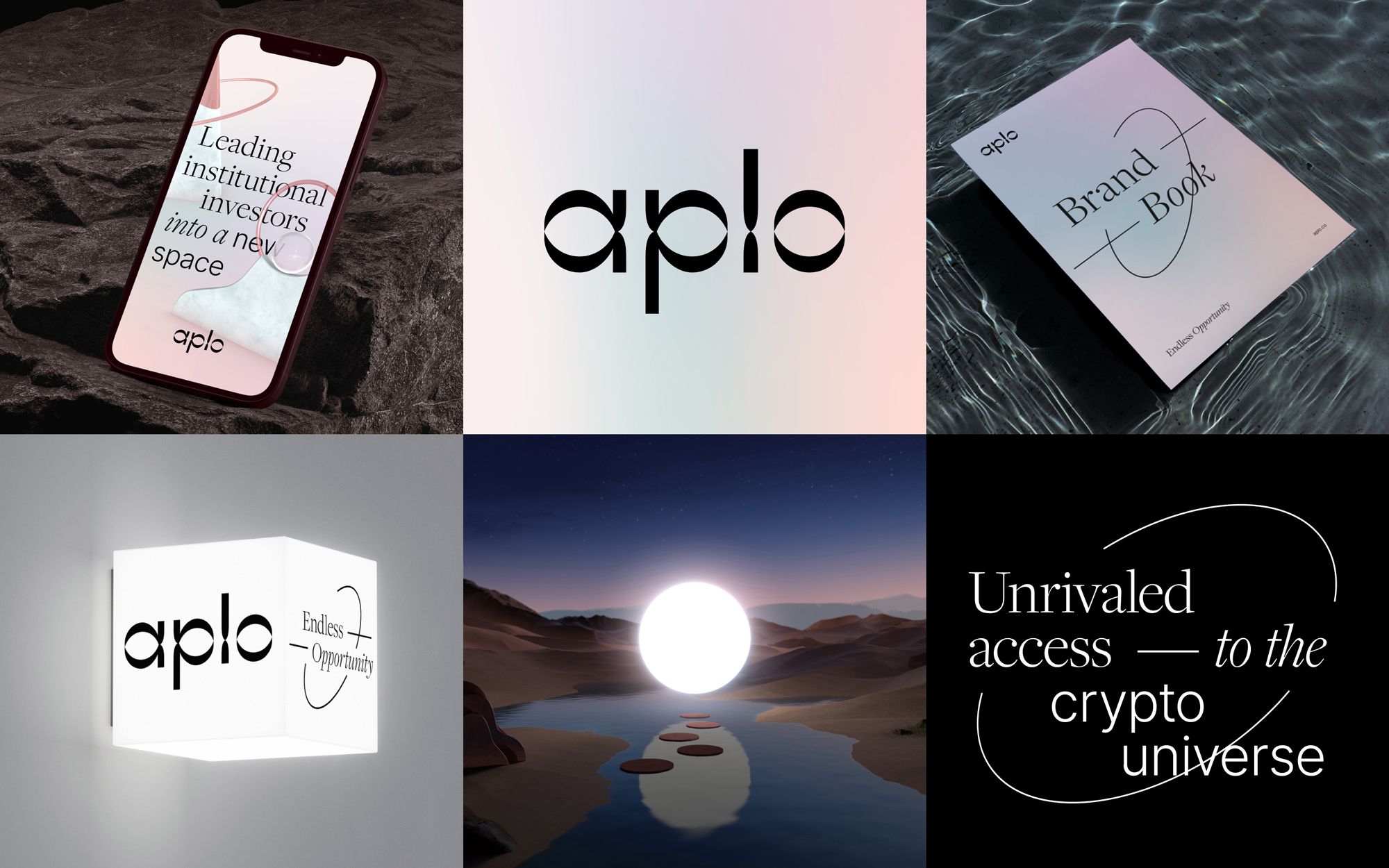 The new name and focus are just part of a full brand overhaul, that touches everything from the company's strategy through to our verbal and visual communication.
You'll see it reflected in our logo and our type treatment. In how we talk about what we do, through to our new website: aplo.io.
It is designed to feel professional yet distinctive. To create a consistent and coherent brand that is memorable for both new customers and new talent.
Crucially, it's a new direction borne out of answers to the questions we set out above, and in doing that, helps set us up for the next stage in our growth.

We're delighted to share it with the world today, beginning the next chapter in our company's history – and the first as Aplo.