Newsletter - November 2020
Welcome to the second edition of our monthly crypto industry newsletter. We're excited to launch our own market review segment, in which we provide thorough analysis on crypto spot and derivatives markets.
Each month, you will get a snapshot of the crypto-markets as seen through our lens. Expect new segments, features and research to be added along the way.
---
Company updates
SheeldMarket one of the only "serious" ways to buy crypto according to major French newspaper
Bitcoin's recent and massive price increase caught the eye of major French newspaper Le Monde, as they noted how many dangerous and unregulated platforms put investors at risk of losing their crypto. However, they see four "serious" players in the space, one of them being SheeldMarket.
Read more
Watch our CEO Oliver Yates talk about EU institutional crypto markets
Our CEO Oliver Yates was invited on the Coinscrum Markets show to talk about institutional adoption and infrastructure for crypto-currencies in the European Union.
---
Industry highlights
$275B Hedge Fund Guggenheim to enter crypto market
Global investment firm Guggenheim has filed a note to the SEC, saying it would reserve the right to place up to $500M of its Macro Opportunities Fund in Bitcoin, through the Greyscale trust.
Read more
SheeldMarket's take: While Greyscale trades at a 15+% premium, it is currently one of the preferred ways for institutional investors to enter the space, as they don't have to deal with custody and settlement themselves.
$75B Hedge Fund RenTec to deploy quant strategies on crypto futures
Renaissance Technologies, one of the world's largest Hedge Funds, is now "permitted to enter into bitcoin futures transactions", according to an SEC filing. Trading activity would be limited to the CME, and for its Medallion Fund.
Read more
SheeldMarket's take: This fund has averaged 38% yearly returns since its inception, making it one of the most profitable funds in the industry. This move is part of a broader trend of institutional investors entering crypto through regulated CME futures, rather than dealing with the assets directly.
---
Market insights
CitiBank report describes BTC as 21st century gold
CitiBank MD Tom Fitzpatrick points out analogies between Bitcoin and the 1970's gold market. He argues that at that time, investors flocked to gold to hedge against USD inflation. Meanwhile, Bitcoin appeared after another massive economic downturn: the 2008 financial crisis, and COVID-19 fiscal policies are recreating a similar market environment to the 70's.
Read more
Institutional investors prefer BTC over gold, according to JPMorgan
In a research note posted on November 6, JPMorgan analysts noted cumulative inflows to Greyscale's Bitcoin trust through October, whereas gold ETFs saw "modest outflows". According to them, this move supports the idea that investors previously interested in gold ETF are now looking at BTC as an alternative.
Read more
SheeldMarket's take: Bitcoin's role as an alternative to fiat currency is yet to be determined, due to high volatility levels. On the other hand, its hard-coded scarcity and minting mechanisms imply strong similarities with gold.
---
SheeldMarket's review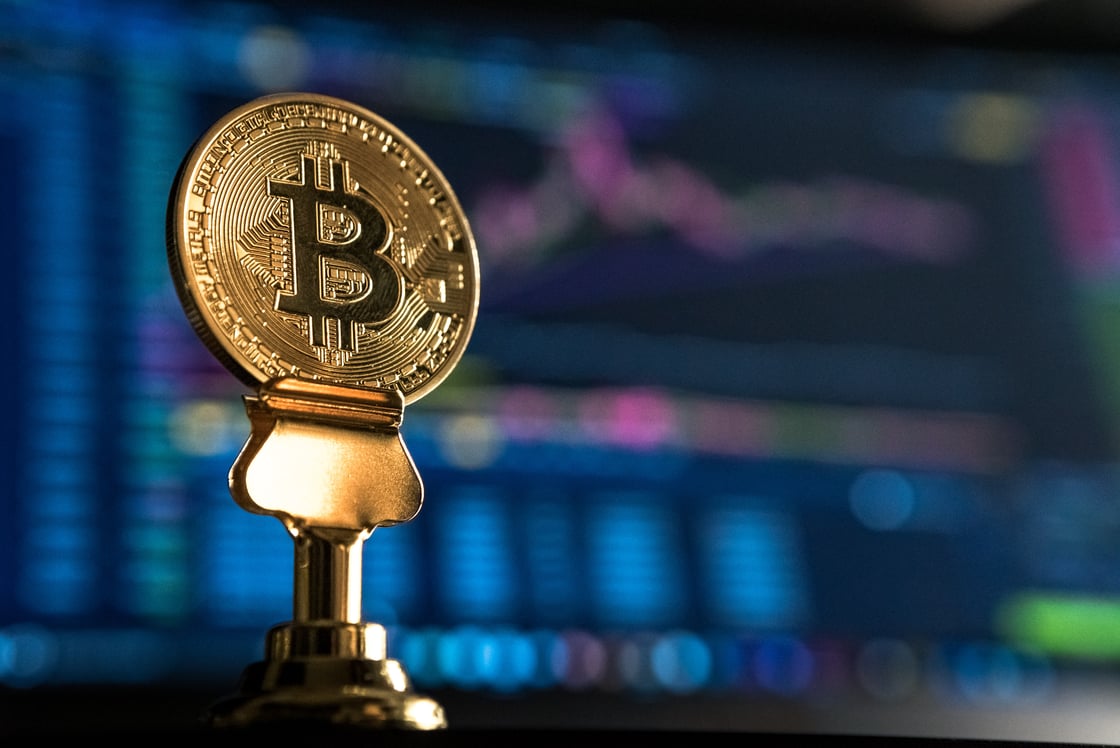 BTC futures volume increased in November, with open-interest topping its all-time high on several occasions. The average daily notional volume  was $29B with a median at $28B;
2 liquidity tops were reached, on November 18th with $57B traded and on the 26th with $70bn traded over different futures exchanges.
Open interest on CME reached its all-time-high at $1.16B, just ahead of OKEx ($1.07bn) followed by Binance and Huobi;
Bitmex lost a lot of momentum since the beginning of the US investigation. This could be due to the rumor of institutional investors entering the space and pushing the inflows into the well known CME;
Options open-interest saw a massive increase, with Deribit registering the highest volumes this month after breaking the last all-time high of $5.8B in October. While Deribit is not the leading venue for BTC futures trading, it hosted 10x more BTC options than the second most liquid options exchange (OKEx);
ETP average daily volume jumped by 53% last month from $116M to $173M. The biggest market cap in ETPs following Grayscale ($9bn) are 3iQ / ETC Group / Wisdom Tree and 21Shares.
---
Feel free to share this newsletter with your colleagues.